Update 14May2022: There is hope, I may be able to sue them to get my account back. https://www.axios.com/2022/05/11/texas-social-media-law-appeals-court
Update 14May2022: My account got re-instated. Thanks to Texas Governor Greg Abbott and the new law making it illegal to ban conservatives from social media!!
Here's the message that I was trying to post when I got banned.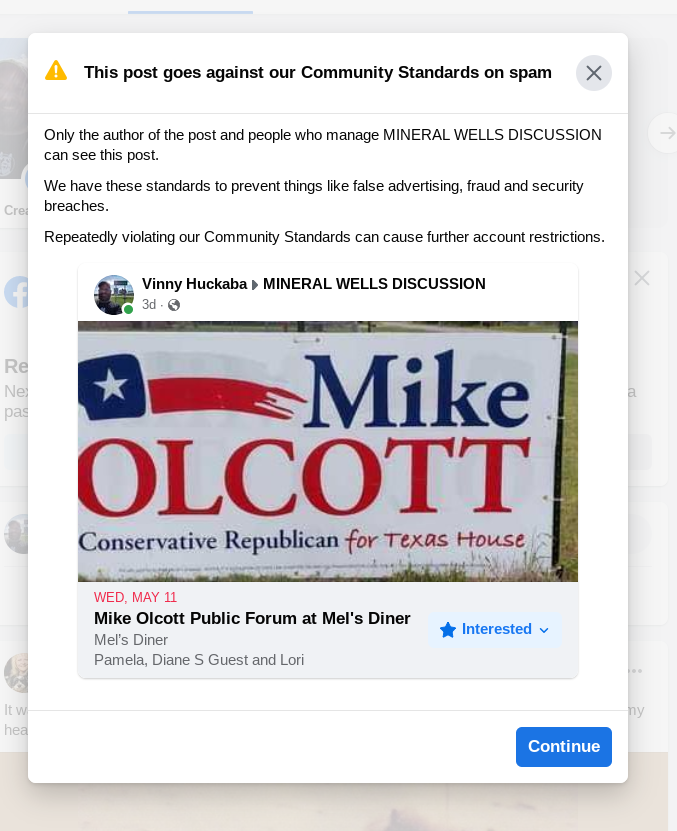 11May2022: I had to create a Facebook account a couple weeks ago to manage our city page and our community pages. Also to engage with the community. Well I got banned today for absolutely no reason. The only thing I was doing when I got banned was sharing a community event for a conservitive Republican candidate forum running for a Texas house seat. Welcome to censorship & communism!!!! It is controlling and manipulating people!! You can follow me on Twitter @VinnyHuckaba, but this website is the place where I can post information for the community without being censored or banned.